Flanged Immersion Heaters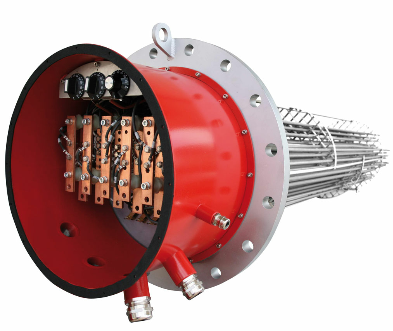 Flanged Immersion Heaters purpose designed to meet the requirements of specific applications.
Flange Materials: AISI 304, 321, 316 Stainless or Carbon steel. Element Diameters: 8.5mm, 10mm and 16mm Element Sheath: AISI 304, 321, 316, 309 Stainless Steel, Incoloy 800, 825. see attached PDF for Full Specifications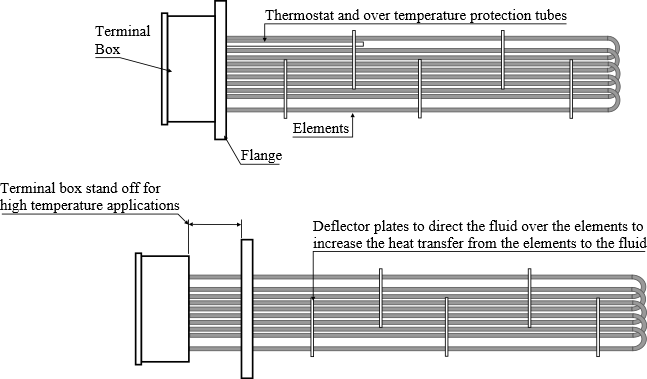 We keep in stock a range of quality industrial Screw Plug immersion heaters for immediate dispatch ranging from 3kw to 18kw. All heaters are 2 1/4 BSP and fitted with incoloy 800 elements with a watts density not exceeding 10watts/cm2.
Flanged Rod element immersion heaters are purposed designed with the flanges selected from the standard ASME/ANSI and BS4504(ISO7005-1) pn designated ranges.
Typical Applications:
Inline Air and liquid circulation heaters
Steam heaters
Fuel and lubricating oils
Pressurized Systems
Autoclaves, Air, water, Oil and chemical applications.